I am working on trying to get Ancient armor For my ranger I have all the things I need. The only thing is I'm lacking the funds. So my question is what is the best place to farm for gold cuase I need about 50k and all I got is 1k so 49k more to go lol.

Well,

Easiest way is through VQing. You get your title and get some good gold after too.
Then there's DoA. Get a ritualist, paragon, monk, or something decent that can run DwG and get some cash from that. Gemstones, armbraces, etc.
Farming UW is what most people do for money. Spam the spirits, get the ectos. Bam!
It's hard when I didn't have EoTN but now I have it so first I have to beat it before I can even go really anywhere to get some gold.
I'd have to say that feather farming is probably one of, if not the easiest farm out there. Just about every profession can do it and a single run takes about 10-15 minutes.
9k a stack isn't a ton of money but when you're broke it's a quick way to bring in some gold and that's never a bad thing.

Level 15




Posts

: 66


Points

: 129


Join date

: 2010-08-30


Age

: 30


Location

: Oklahoma



ok and where do I go to farm those?
I can show u the way, its not THAT fast, but gives you a steady income. its prety damn boring tho. 1 run (average 20 min) gives me around 160 feathers (4-5k)

or:
1. win a lottery xD
2. do nicolas every week. if you dont know what i mean with nicolas, please ask.
3. if you see like an ded ghostly hero for 50e, BUY IT!
Level 8




Posts

: 31


Points

: 88


Join date

: 2010-08-27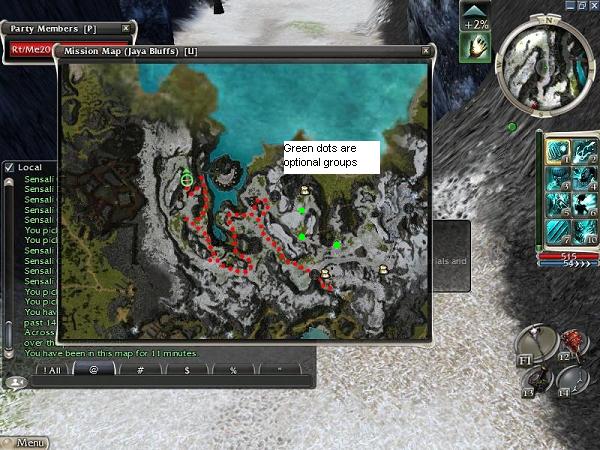 Here's the route I usually take with the time in the chat log. If you're going after the optional groups, add about three minutes.
Level 15




Posts

: 66


Points

: 129


Join date

: 2010-08-30


Age

: 30


Location

: Oklahoma



It is possible to finish with those groups in 11-12mins too.

---
Permissions in this forum:
You
cannot
reply to topics in this forum